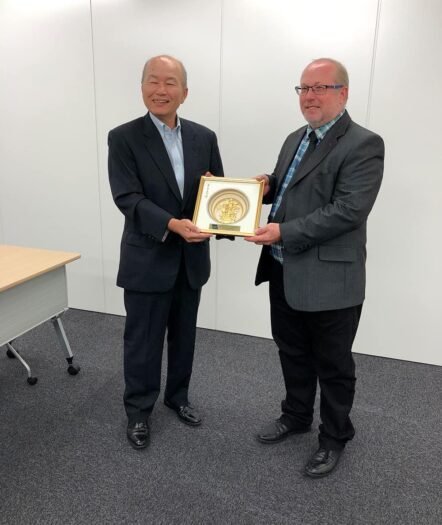 We are happy and proud of our long lasting and successful cooperation with Tamagawa Aero Systems Co Ltd.
Throughout the past 12 years, we have grown and developed the cooperation. This great accomplishment was honored in a ceremony, where Kim SAN from ITW GSE presented the Golden Bamboo in gold foil plague to Minoru Agawa, president of Tamagawa Aero Systems Co Ltd.
The Golden Bamboo symbolizes the strong and sturdy foundation between our companies.
It's all about connections!