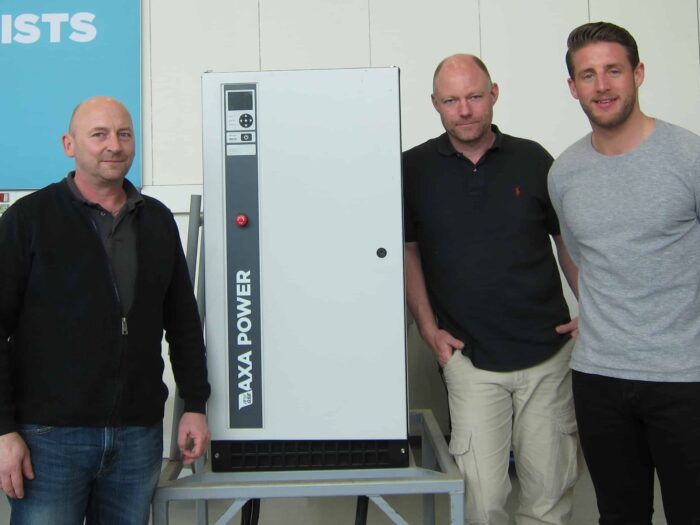 At ITW GSE we understand the need for quick, professional and accurate service required at the apron in any airport.
Grant Cooper, Maintenance Manager Engineering, at Heathrow Airport today, during his visit at ITW GSE Denmark, expressed that he gained new knowledge and good ideas to be implemented when setting up the new maintenance test facility in Heathrow before summer starts.
The Heathrow maintenance team has all been trained thoroughly by the team of  ITW GSE engineers. Cooper said that he was very impressed with both the streamlined production facility, Quality Management System as well as the training of Airport Engineers. As a visitor at the Danish factory, you feel very welcome, almost as a part of the ITW GSE family, and – ITW GSE is a supplier second to none, Cooper added.
At ITW GSE, Brian Hou Nielsen, Chris Ringvig and the rest of team, are looking forward to assisting in the up coming "train the trainer" courses at Heathrow Airport.