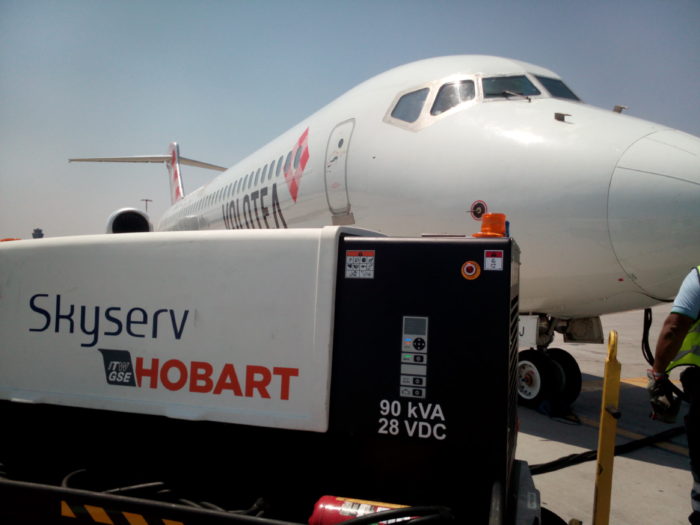 Athens, Greece
Power WHEN YOU NEED IT!
The new Hobart 4400 provides a quiet, fuel-efficient apron power system and will now be installed in Athens, Greece.
The Hobart 4400 is a mobile, diesel-powered GPU that's ideal for supplying power to all aircraft at places wherever you need an independent external power source. Hobart 4400 units are also easy to move to where you need them – remarkably tough and supremely reliable.