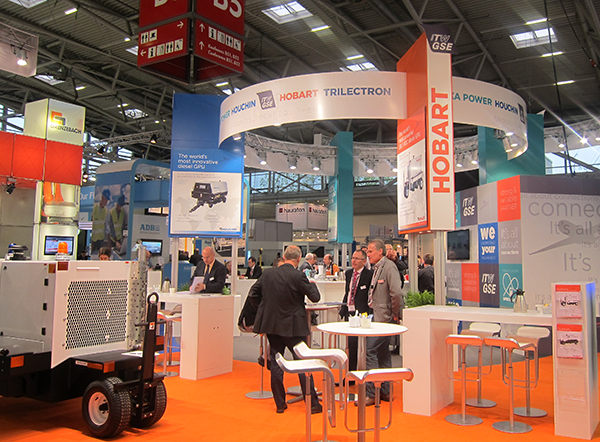 Inter Airport 2013
Thank you for visiting the ITW GSE stand during the Inter Airport 2013 Exhibition. We had a fantastic show with a lot of interest shown to the new ITW GSE product, the AXA 2400 Compact and our other products.
The AXA 2400 Compact features
400% Overload
Unique Voltage Quality
Clean Input Power
For the first time, the 4 strong ITW GSE Brands: Hobart, Houchin, Trilectron and AXA Power joined forces at one big stand. The size of the stand gave us a very good exposure and attracted many visitors including a VIP group with the President of Munich Airport as well as the director of the organizer and the General Director of ACI.
Altogether a very nice show that once again proved:
It's all about connections