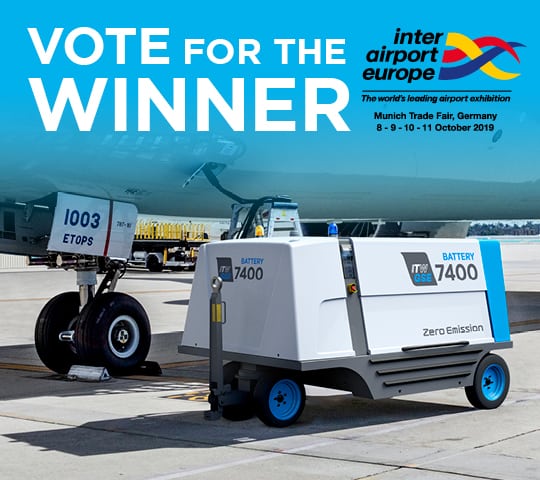 We have submitted our ground-breaking eGPU for the Inter Airport Excellence Awards – let's go green on ground and reduce emissions in airports!
Help us spreading the word about the environment friendly eGPU by voting here.
Scroll down to the very bottom of the page and choose No. 15.
The voting ends on the 6th of September 2019.
The voting is one of five possible categories, and individuals can vote once in each category. If an individual votes more than once in each category, then the last vote counts. Have a look at all the categories here.
Thank you for your support!
We welcome you to Inter Airport Excellence Awards at the ITW GSE Stand 1330, hall B5 – come learn all about the ground-breaking eGPU!
Inter Airport Europe is based in Munich, Germany from 8-11 October 2019 in Munich Trade fair Centre.