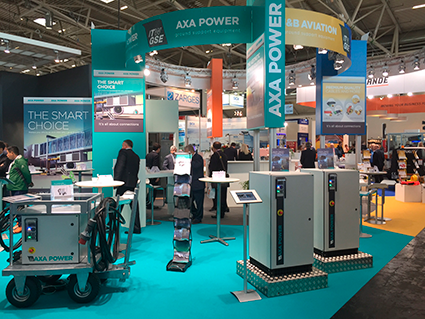 Inter Airport Exhibition 2015
Thanks you very much to all those who visited our stand during the Inter Airport Exhibition 2015.
We were pleased to meet new partners and to refresh our relations with already known customers and distributors.  It was great to feel the interest for the ITW GSE products and services. Especially, we were happy that so many found the time to help us officially launch the AXA 2400 Power Coil  on Tuesday 6. October.
Should any of you miss information on this or that after the show – or otherwise – we are here for you. Drop us a mail or simply call us.
The AXA Power Team
Celebration with Russian Distributor AEGE – from left to right
Martin Walsted (AXA Power), Olga Sergeeva, Igor Kalugin, Georgiy Berezovskiy, Andrei Murchenko, Sergey Manskov