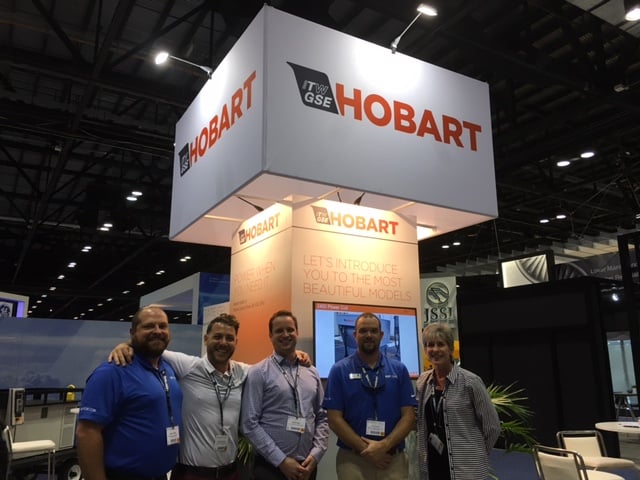 ITW GSE Hobart concluded the 2016 NBAA-BACE (National Business Aviation Association – Business Aviation Convention & Exhibition) in Orlando. The show is deemed a success with great attendance and traffic at our booth. There were even some sales made on the show room floor!
The 2016 NBAA-BACE attracts 27,000+ industry professionals from 90+ countries and had attendees from all 50 of the United States. This year's convention & exhibition had 1 million square feet of exhibit space occupied by over 1,100 exhibitors!
ITW GSE Hobart is the provider of choice for supplying power to the aircraft at the static display at Orlando Executive Airport.
Mark your calendars for NBAA-BACE in 2017: October 10-12, 2017 in Las Vegas, NV.