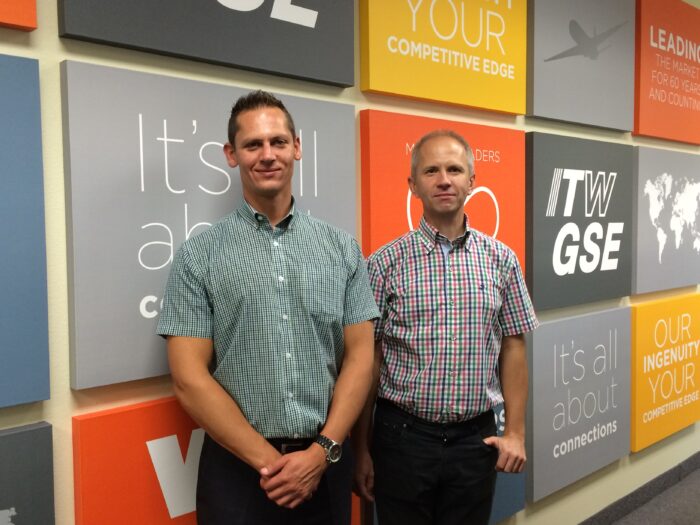 Hobart was pleased to welcome Czech Airlines Handling who came to inspect the new Hobart 4400 engine drive ground power unit.
Czech Airlines has selected the Hobart 4400 for use in Prague and other selected airports. The inspection was conducted by Mr. Roman Spilka, Manager Ground Support Equipment for Czech Airlines Handling in Prague, Czech Republic. Mr. Spilka was accompanied by Jon Wells with ITW GSE.
We look forward to having you back to visit!