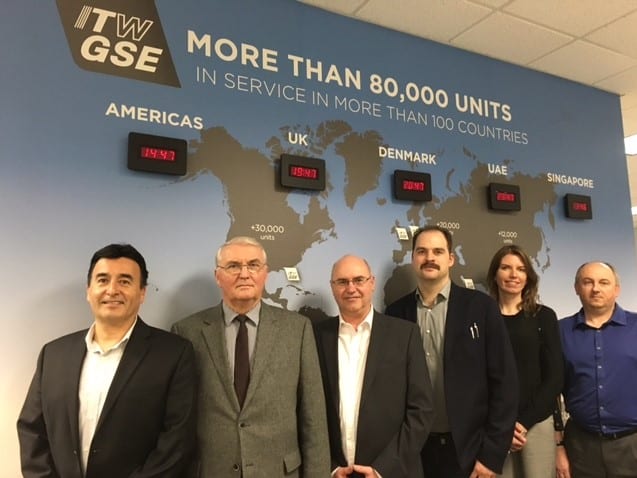 Representatives from our ITW GSE Distributor in Russia(AEGE Ltd.) visited our factory in Palmetto, FL in the US for certification on several Hobart and Houchin engine drive products. The Hobart and Houchin engine drive units are used at various locations throughout Russia. Hobart is in operation with Sukhoi, Pulkovo Airport and Krasnodar Airport. The Houchin engine drives are in service at Aeroflot, Rostvertol, Domodedovo Airport, Ufa Airport and Ural Airlines.
Certification was conducted on the Hobart JetEx 8, 4400 T3 and 4400 T4, 140CU20 and 180CU20. All products were ready for the certification process and the entire operation was successful.
It was a pleasure to have everyone here! We look forward to seeing you again!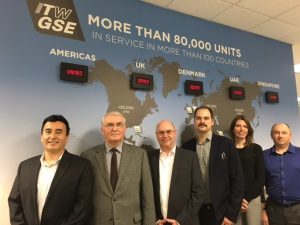 Pictured L-R:
Alberto Rocha, ITW GSE; Vladimir Lushin, Aviatransprocess; Brian Forrester, ITW GSE; Dmitriy Lushin, Aviatransporcess; Olga Sergeeva, AEGE Ltd; Alexander Shevchenko, AEGE Ltd.