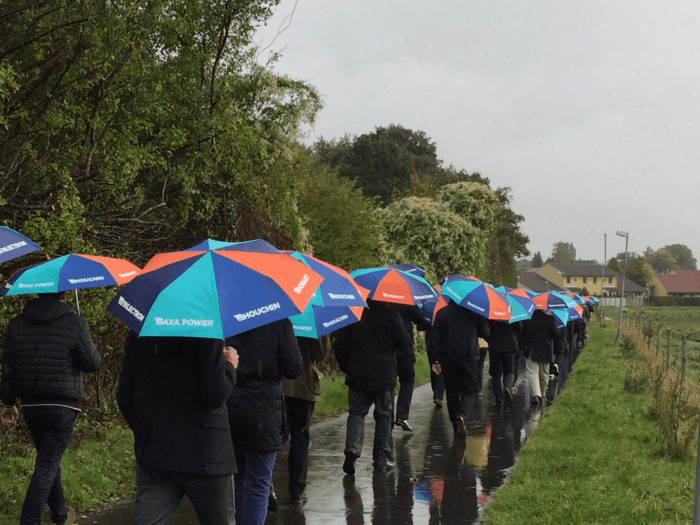 Vice President / General Manager Henrik Olsson has hosted a two day ITW work shop in Odense, Denmark.
Unfortunately, the sun was not shining when the group went exercising. But the marketing department provided the participants with ITW GSE umbrellas. In return, we got those very nice photos.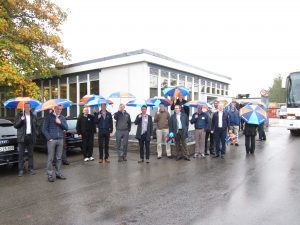 Part of the group before entering the bus to the hotel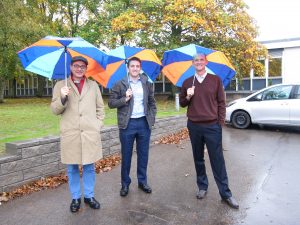 ITW Group President Steven Henn to the right
Thank you to all participants for their willingness to pose in front of the camera at our ITW work shop – in the rain.