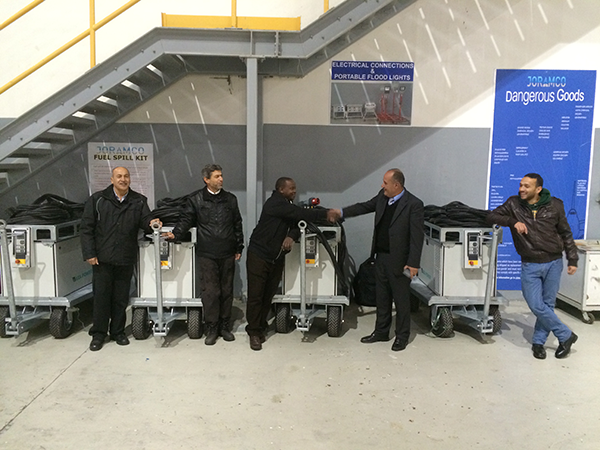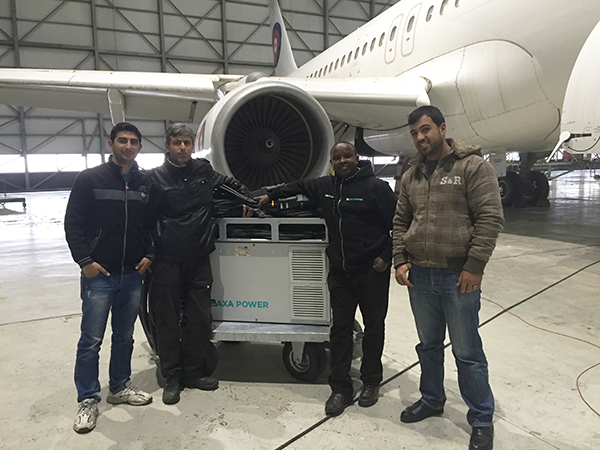 Inspite of the recent holiday season, James Wahome working out of the ITW GSE Dubai office did not stop working ! What a dedication – or an exiting job ?
James Wahome went to visit Joramco, Jordan's largest MRO company, where he commissioned some 4 AXA Power 2400 mobile GPUs that were delivered during Q4.
Joamco already knew ITW GSE from working with our Hobart brand. They  chose the AXA Power brand for the hangar due to the compact design and the good performance on all types of aircraft. Presumably, they will also fancy the low noise level of the new units. And then of course the excellent support of the Dubai office. Joamco already have revealed that they have further plans including AXA product in the future.