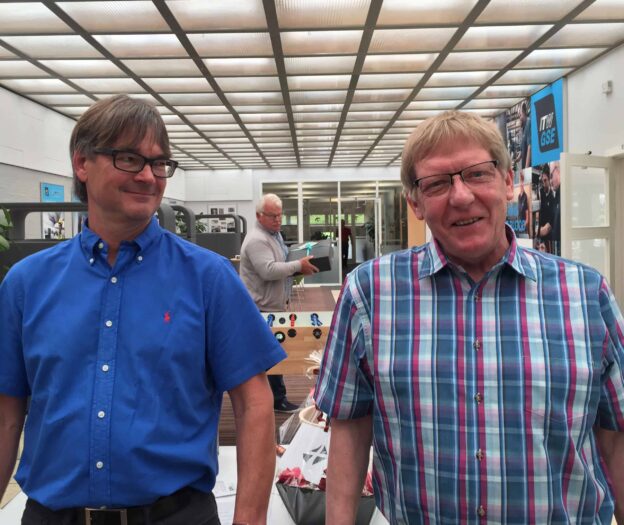 Today we are celebrating Jan Berg for his 40 years with our company.
Jan berg is based in Odense, as a senior member of the production team, Jan has over the years contributed to streamlining our production and the production planning considerably.
According to Henrik Olsson, VP GM of ITW GSE, Henrik in his speech referred to Jan as " The ever unquenchable, optimistic and always happy team player!". For Jan, nothing is impossible, and he has shown a remarkable ability to always lift the production capacity bar a little higher. He is furthermore known to always lend a helping hand when needed to his colleagues, with a big smile.
Today, Jan was celebrated during lunch break with all his colleagues, friends and family.
The Danish ITW GSE facility has a high number of team members, who has been with the company for many years: 2 team members in the 40th Work Anniversary Group, and 14 team members having had their 25th work Anniversary. We look forward to having Jan on board another 40 years!