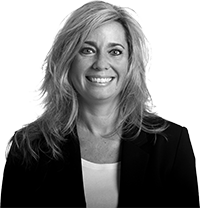 The ITW GSE Marketing team is happy to announce our newest employee, Jennifer Matasy
Jennifer Matasy has over 20 years of experience in the Aviation Industry.  She has a degree from Metropolitan State College of Denver in Aviation Technology as well as that she has a Master's degree from the University of Phoenix.  She is also a pilot.  In her spare time she enjoys flying around Florida with her husband and two children.
At present, Jennifer is in Denmark visiting her new marketing colleagues. She is at the factory to familiarize herself with the operations and the products.
Warm welcome from all of us – and especially from your two marketing colleagues.