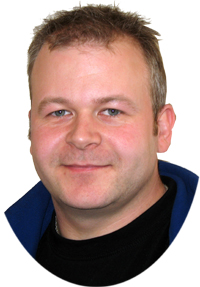 To strengthen the After Sales Department, we have employed Jesper Nielsen, B.Sc.E.E..
Jesper knows AXA Power quite well. He started his carreer here at AXA as an apprentice within the field of electrotechnics.  After he left AXA, Jesper did among other study to become an electrical engineer. During recent years, Jesper has worked with developing, testing, fault-finding and service of electronic equipment. Combined with his skills and knowledge of AXA Power's products, this altogether means that we have a very qualified person to assist our customers.
Beside Jesper's professional qualifications, he is also a capable member of the AXA Exercise team as he has gone through with the Copenhagen Marathon !
Last but not least – Jesper speaks English as well as German.