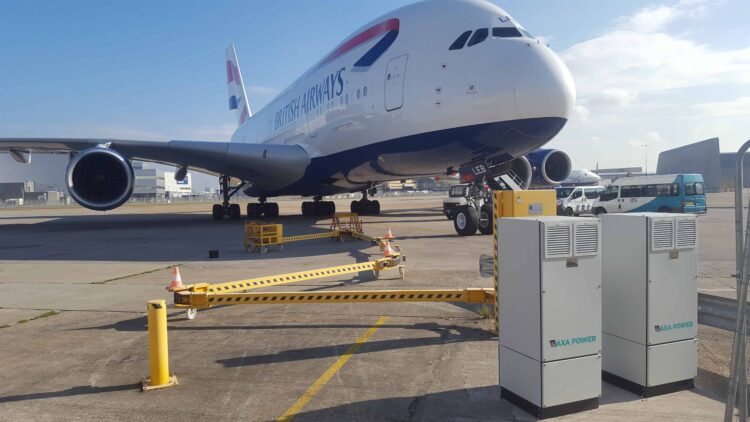 ITW GSE strengthens UK customer support
Signs agreement with JLC Aviation Services
ITW GSE is pleased to announce the appointment of JLC Aviation Services Ltd as its authorized commissioning, installation and service partner within the UK. The collaboration has already shown its worth during the past 12 months. Therefore, we have now signed a formal agreement.
From JLC Aviation Services base near Gatwick airport, JLC will assist ITW GSE customers throughout the UK with commissioning and training of new ITW GSE equipment of the AXA Power, Hobart and Houchin brands. JLC will do regular service and maintenance of ITW GSE equipment in a number of UK airports. To minimize the downtime in operation, a GPU service can even be carried out on-site by JLCs experienced and fully trained team of service engineers. Last but not least, a selection of spare parts and accessories is available in the UK for immediate supply.
Recently, JLC Aviation installed eight AXA Power GPUs for British Airways at Heathrow Airport and four AXA Power units for RAF Brize Norton via Babcock International, thus ensuring a clean, efficient and reliable power source for both customers.
"We hope that you will join us in welcoming JLC Aviation Services and their professional and dedicated support that will further strengthen and support ITW GSE's strong position in the UK market", says Soeren Clausen, Manager for Customer and Sales Support
ITW GSE  is the leading supplier of Ground Power Units, Pre-Conditioned Air Units and accessories. ITW GSE includes the brands of AXA Power, Hobart, Houchin, J&B Aviation and ITW Military. As advisers to the industry, we are ready to assist you right from the planning phase to operation. We provide expert project management and after-sales service, in addition to supplying your equipment.