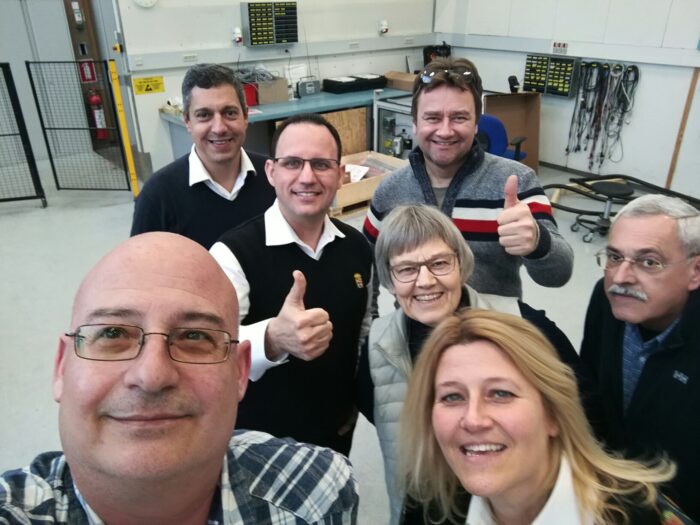 Back in the start 90'ies, we sold a number of 400 Hz ground power units to ANA (Aeroportos e Navegaçào Aèrea) for  Lisbon airport. Those units have been operating till now, but nothing last forever and therefore, the airport has decided to replace the old ones by new ITW GSE unit.
It was with great pleasure that we welcomed Contractor Sotecnica, staff from Lisbon airport and ITW GSE's Portuguese Distributor for a factory acceptance test of 9 new ITW GSE 2400 fixed 400 Hz units and one Power Coil earlier this week. During the visit, Product Manager Kim Petersen took the liberty of presenting the ground breaking 7400 eGPU to the visitors. As it appears from the photos the ambiance was good and cheerful.
Wishing Lisbon Airport lots of success with their new 400 Hz power units.