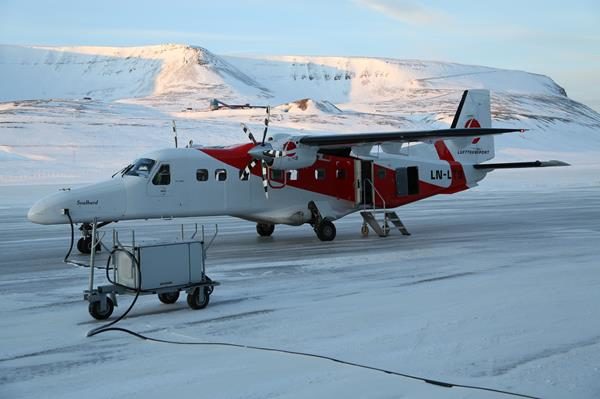 in Longyearbyen – Svalbard Airport
Even the northernmost airport in the world with public scheduled flights – namely at Longyearbyen – Svalbard Airport, aircraft are powered by an AXA Power GPU. Unfortunately, there were no polar bears at sight on the day where the photo was taken – or it had forgotten the airside permit. Who knows.
The GPU shown on the Photo is  a 28 VDC unit. The unit was delivered by boat to Tromsø during autumn and further on to Svalbard before the ice made it impossible to access Longyearbyen by sea.
Read more about Longyearbyen airport here