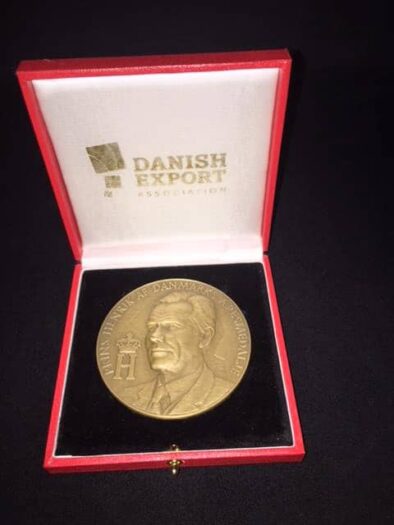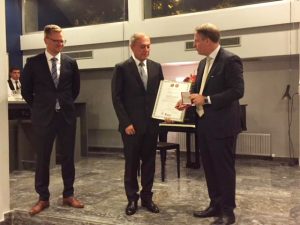 On Wednesday 25. October, the Danish Embassador in Ankara Mr. Svend Olling handed over the Diploma of the Danish Export Association & His Royal Highness Prince Henrik's Medal of Honour to Mr. Erman Kagizman who's company is the distributor of ITW GSE AXA Power in Turkey.
Lojistik Servis Ticaret. Ltd.Sti (LST) received the award for their contribution to our actual position of being the leading supplier in Turkey for our type of products. Among other,  LST has assisted ITW GSE AXA Power in winning the world's largest airport project i.e. the Istanbul New Airport which is a prestige project for both LST as well as for ITW GSE.
Alongside with their role as our distributor, they has also been a true ambassador of Denmark, the Danish culture and values.
CONGRATULATIONS!