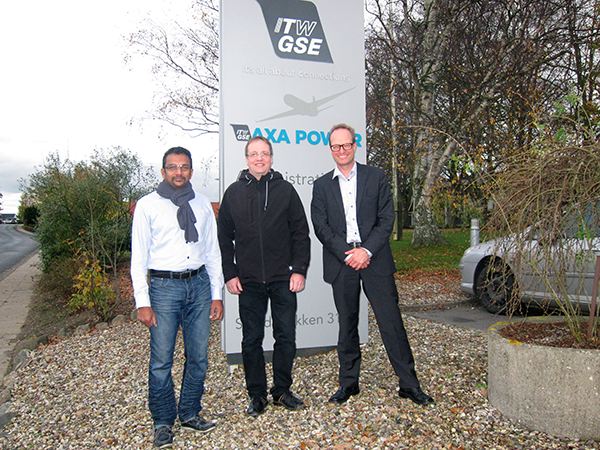 AXA Power has appointed
Machinery OY
our distributor in Finland
Regional Sales Manager, Lars Vestergaard, is pleased to announce that Machinery OY has been appointed AXA Power distributor  in Finland as of October 2014. They will take care of the sales and support of AXA Power unit on the Finnish Market.
To be able to provide good support to our Finnish customers, Mr. Lauri Saila,  therefore participated in a two day course at the premises in Denmark early this week. And we confirm that Lauri is now very familiar with the AXA 2300 as well as the AXA 2400 series of ground power units.
We wish Machinery OY all the best and are of course always ready to back them up from the HQ in Denmark.
The Photo shows Jeyalingam Kathirgamathambi who performed the training, Lauri Saila and Lars Vestergaard