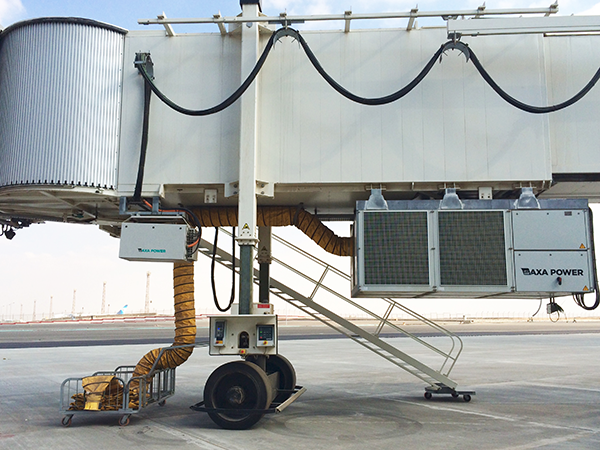 Actually, it is not only James who works at ITW GSE…
… we are lucky to have a broad, dedicated and talented staff who all sets pride in doing a good job when working in the field or from their base company.
During the month of December, Niño Opeña and Jeyalingam helped each other commissioning and putting into operation 50 AXA Power units i.e. 26 pcs of 400 Hz PBB mounted GPus and 24 pcs of PCA units for the TB2 Project at Cairo International Airport, the largest airport in Egypt.
Company Limak managed the project that was supplied through Thyssen Airport Services (TKAS).
The project started with Cairo Airport Company trying out an AXA unit on their existing TB3 back in 2012. They were so happy about the product performance that they recommended the contractor and the consultant that they would prefer AXA units for the TB2 project. Well, to be honest, the first seed for the TB2 project was laid already in 2009 when Egypt Air, who has their hub in Cairo, started operating AXA units. They recommended our equipment to the airport – and have stayed a very loyal customer with whom it is always a pleasure to do business.
Jeyalingam Kathirgamathambi, ITW GSE Denmark and Niño Opeña, ITW GSE Dubai  – no. 4 and 5 from the left – with local staff in Cairo airport