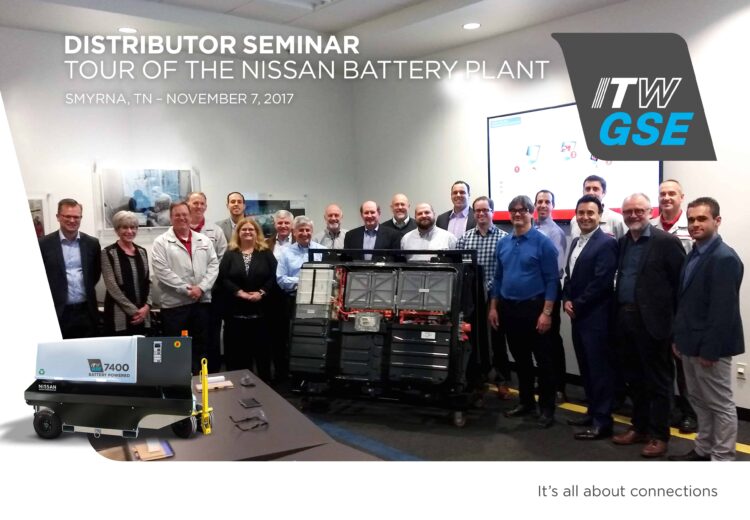 On Tuesday, November 7, we had the honor of visiting and touring the Nissan Battery Plant and Vehicle Assembly Plant in Smyrna, TN. Our 2017 Distributor Seminar was held in Nashville, TN where we introduced our new 7400 Battery Powered GPU, powered with the Nissan Leaf batteries. The ITW GSE 7400 Battery Powered GPU is built with our solid-state 2400 converter and is powered by Nissan Leaf battery packs. Both are proven technologies. We are honored to partner with Nissan and welcomed the opportunity to tour the plant where our first shipment of battery packs will soon be produced.
Pictured with the Nissan team are representatives from our valued Distributors including Patlon Aircraft & Industries Ltd, Aviation Ground Equipment Corporation, Mark C Pope Associates, and CORE, Inc.
This group represents our ITW GSE products throughout Canada, the US, Latin America and South America.
Thank you to the team at Nissan for your warm welcome and very informative tours!