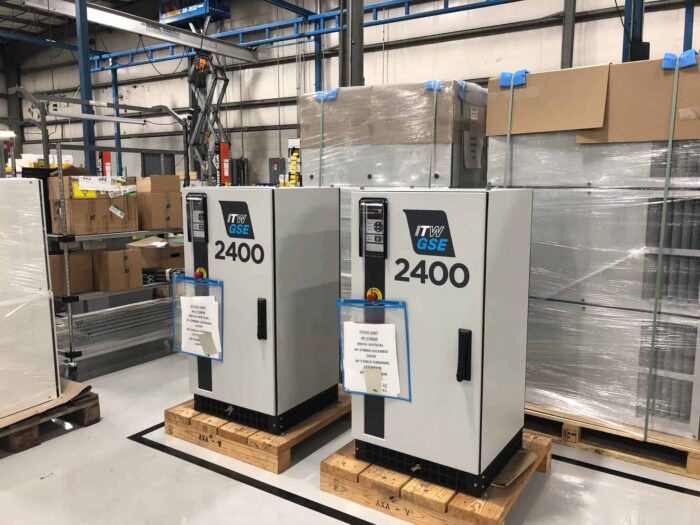 We have streamlined our quality procedures – right down to the factory organization.
For quite some years, the ITW GSE facilities in the US and in Denmark were certified according to the ISO 9001 quality norm, however as independent business units.
To ensure that customers ordering an ITW GSE 2400 GPU will get precisely the same product quality no matter where the product is manufactured,  ITW GSE decided to streamline the processes and quality guide lines.
This process that included sharing working instructions, doing cross-training of staff, ensuring paperwork and all what it takes, obviously took quite some time, but at the end of the day, ITW GSE achieved the objectives set out, claims Poul Elvstroem, Vice President Sales & Marketing:
"We even went so far that we have now identical production set-ups at both manufacturing facilities. A true team effort took us there, and finally, shortly before the summer holidays, we could boast ourselves of becoming certified as one global division according to the ISO 9001:2015 quality assurance system".
The ITW GSE 2400 GPU has an extremely high efficiency (94%), no CO2 emissions at the place of work and low noise levels. This means that the 2400 solid-state GPUs (including the 2400 Power Coil) are the greenest they can be; much to the benefit of the airport, the passengers, the airport staff, and the environment.
Read more about the ITW GSE 2400 here.