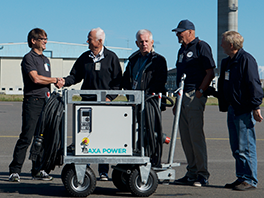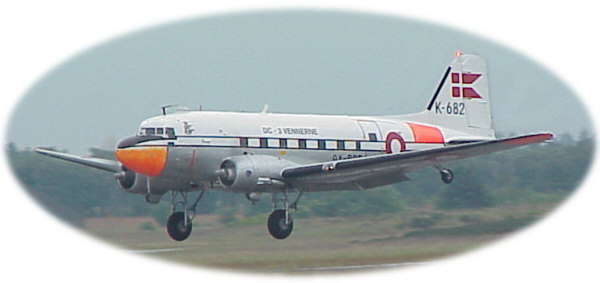 OY-BPB is the last remaining DC-3 air worthy aircraft of its kind in Denmark. It has a long and glorious track record. Since leaving the Douglas factory in Long Beach, California as no. 3406 out of approx. 10000 aircraft of the DC-3 type back in 1935, it has been flying all over the world. First with passengers, but later on for the Danish Armed Forces till its last official job on 30. July 1982.
Today, the aircraft is owned by the association For Flying Museum Aircraft, but it still takes off at special occassions with the help of the organization Danish Dakota Friends.
To help the Danish Dakota Friends in their efforts to maintain the aircraft, ITW GSE AXA Power has sponsored an AXA1400 28 VDC ground power unit that was delivered to the Dakota Friends on 3rd September 2015 by Managing Director Henrik Olsson, Senior Technician Chris Ringvig and Area Sales Manager Martin Walsted.
We wish OY-BPB many take-offs and happy landings in the years to come.
If the aircraft could speak, it would tell you …..