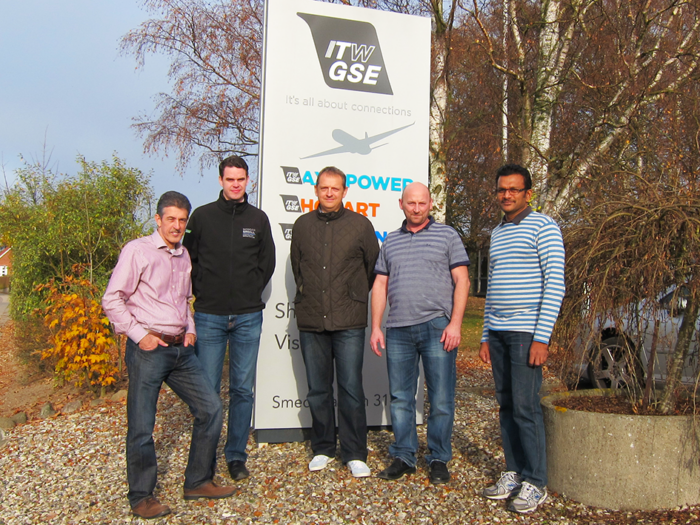 On 4. November, Project Manager Rob Rudling and QA Manager Andrew Snowdon  from Company Morgan Sindall visited ITW GSE HQ to witness the Factory Acceptance Test of a batch of 20 pcs. of 400 Hz Ground Power Units and also of the AXA 2400 Series for London Heathrow Airport.
The units will be installed on Terminal 4 in early 2016 at London Heathrow Airport.
After his return to the UK, Rob wrote a mail expressing his thanks and stated "we were both impressed with your attitude to quality assurance and also how you treated us during our stay". We welcome this spontaneous comment which acknowledges our continued commitment to produce reliable and innovative GPU products to our customers. Many thanks for the kind words Rob!
To the left: ITW GSE Area Sales Manager Kevin Smith – to the right: Sr. Project Manager Brian Hou Nielsen and also Service & Commissioning Engineer Jeyalingam Kathirgamathambi