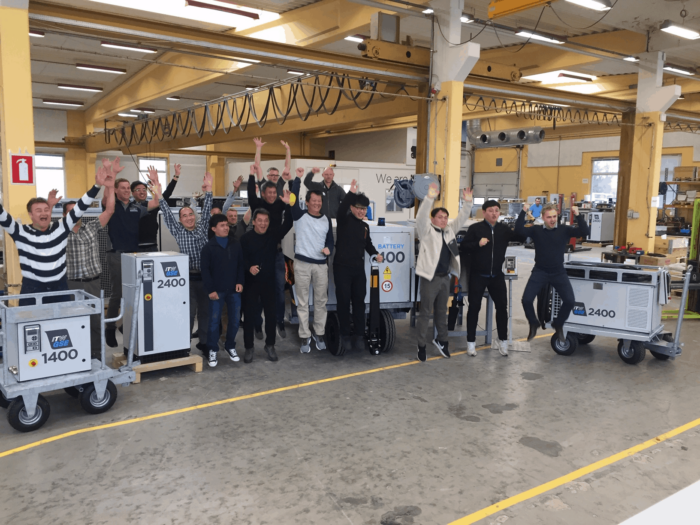 Educating our distributors enables the end users to get fast local response. This week, technicians from Australia, Malaysia, Hong Kong, Thailand, New Zealand, Singapore and South Korea visits the ITW GSE factory in Denmark to get their product knowledge updated. After Sales Manager, Tom Busk and his team has challenged, refreshed and completed their product knowledge with regard to the 2200, 2300 and 2400 400 Hz Ground Power Units, as well as in our Pre-conditioned Air 3400. Also, our visitors will get the latest info on the new ground breaking and emission free ITW GSE 7400 eGPU.
This training will mean that we can deliver an even better service to our customers in the Far East.
Thank you all for you positive approach – and for coming all the way to Denmark. It's all about connections!