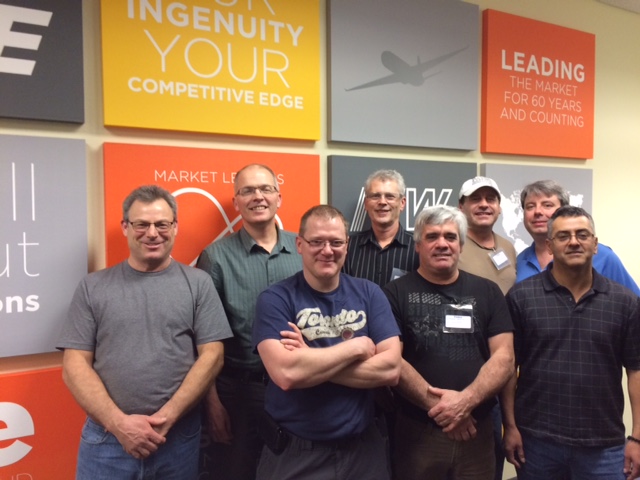 ITW GSE Hobart was pleased to welcome Jazz Airlines, Canada's premiere airlines, to our facility here in Palmetto, FL this week. A team of technicians spent the week learning about the new Hobart 4400. The training on the Hobart 4400 included sessions with technical discussions in a classroom setting and hands on experience with the equipment in the shop.
The team from Jazz Airlines reported favorable conditions compared to the colder Canadian winter despite our rather cold and rainy week. Brian Slessor, with Patlon Aircraft & Industries, Ontario Canada, joined the team here in Palmetto.
Pictured (L-R):
Paul Hennie, Paul Wells, Michel Latulippe, Jake Trouw, Daniel Allocca, Doug Sawatzky, Dave Young, Miguel Foncea. Not pictured is Brian Slessor with Patlon.