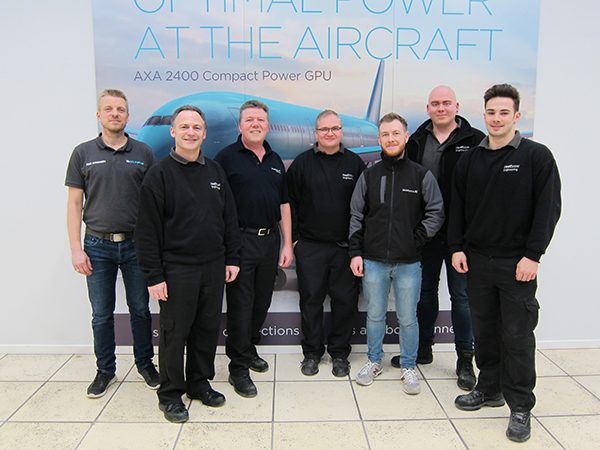 6 technicians from London Heathrow Airport came for product training week 2.
This week, we had the pleasure of welcoming another group of 6 from HAL. Together with Service & Commissioning Engineer, René V Sørensen, AXA Power, the technicians learned all about PCAs: conception, choice of components and the like. Also they did hands-on / fault-finding training under René's supervision.
René also encouraged the group to join in during the daily exercise which they gladly accepted as René promised to go for a walk and sustained from running as he usually does.
Thank you to Phil Shuttleworth, Phil Trevillion, Jamie Richards, Dave Sweeney, Andrew Cruickshan and Ricky Milward for their high motivation and careful attention at Product Training Week 2.