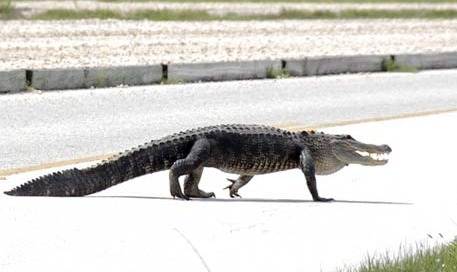 Articles from SKYBrary, Airport Bird Hazard Management", and New Airport Insider, "Airport Wildlife Risk Management: Framework and Consultation," by Dan Parsons recommend valuable tactics to construct wildlife hazard management systems to handle little critters who have made their home near the jets.
Staring out a 747 aircraft passenger window and spotting birds darting through the air or a small animal scurrying through the grass lining the runway might seem like a normal occurrence, but in the eyes of airport management, it's a dangerous hazard for passengers, airplanes and the animals themselves.
According to Parsons, communication about wildlife management must be recordable, cooperative and two-way. Effective communication is key to properly handle hazards. SKYBrary asserts that an SMS approach is essential and along with communication there must also be accountability, proper documentation and effective review procedures. Maintaining a reliable record for these management elements is something that should be common for all airports dealing with animal invasions.
"The most important action, upon which any risk management strategy must be founded, is knowing the nature of the (unmanaged) hazard. This may vary by time of day and seasonally and must be related to the likely pattern of aircraft movements," SKYbrary says.  Understanding the nature of the animal also requires learning the environment of the airport and why it attracts animals. "This includes natural areas like grasslands and heavier vegetation as well as manmade areas like garbage stations and perching structures," Parson states. Parsons also suggests determining what natural phenomena occur that attract species. Don't be afraid to get in the open air and perform hands on inspecting a couple times a year! Furthermore, looking at historical context to see what species have frequented the airport in the past is beneficial and can help identify animals missed during the examination.
While small animals do present problems, a heavier focus should be put on birds. According to SKYbrary, aircraft bird strike is highest at low altitudes, because that is where most bird activity is concentrated. Consequently, low altitudes are where the greatest mass of aircrafts are found, verifying the weight of airport animals risks. However, whether the hazards are birds or small creatures it is important to understand the risk they pose. The seriousness of the danger can be calculated by understanding body mass, flocking and flight behavior (or herd behavior). "Categorize species for different approaches and requirements for how to deal with them," Parsons advises. "Doing this removes the angst of making a decision on how to handle it correctly. This ensures that you are taking a realistic look at your potential problem."
Once species inhabiting the airport are discerned, look for strategies that address their presence on the airport or flightpaths. Categorize risk treatments on whether it prevents wildlife from entering the area, if it impacts their presence and how much regular human involvement is needed. After all of the agendas and criteria are established, monitor animal activity on a daily basis. Protect the critters and protect the crafts.
"