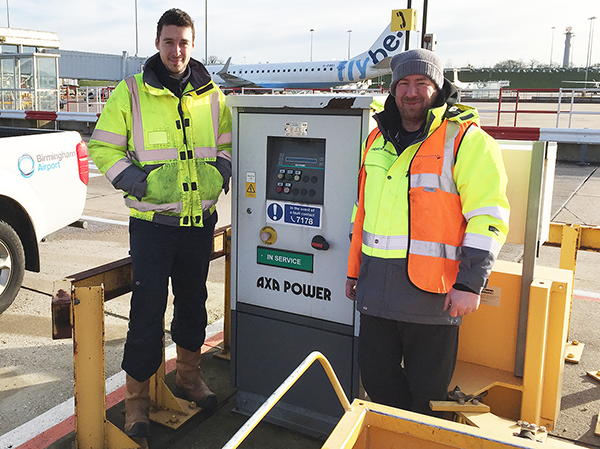 After Sales Manager Tom Busk and Service Engineer Andrew Bobbins are currently concluding the second phase of the annual maintenance check of the some 60 pcs of AXA Ground Power units that have been put in service at Birmingham airport over the past 15-20 years.
The maintenance contract, subject to renewal from year to year, has been part of our agreement with the airport for the past 10 years.
The photo shows Mr. Ollie Broadway, Birmingham Airport (left) and Andrew Bobbins, ITW GSE  in front of one of the AXA Power Units
Looks quite chilly in the airport….