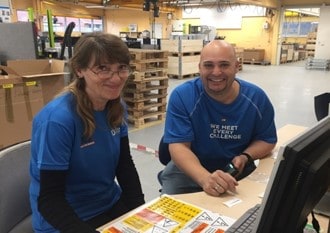 For quite some years, both ITW GSE facilities have been certified according to the ISO 9001 quality norm, however as independent business units. But from last week, ITW GSE is now certified as one global business division with identical processes and quality guide lines.
Prior to the certification, the two teams have worked hard for several months to streamline everything i.e. sharing working instructions, doing cross-training of staff, ensuring paperwork and all what it takes to be sure that we deliver the same high quality product no matter where that product was manufactured.
The ISO 9001:2015 certification was conducted in both facilities by DNV GL.
ITW GSE Odense, Denmark facility was ISO certified for the first time the 14th of July 2005, and the current re-certification is part of the 2017-2020 ISO 9001:2015 certificate, in which ITW GSE Palmetto, US facility is included.
Congratulations and thanks to all for the very big team effort and enthusiasm shown at both sides of the Atlantic.