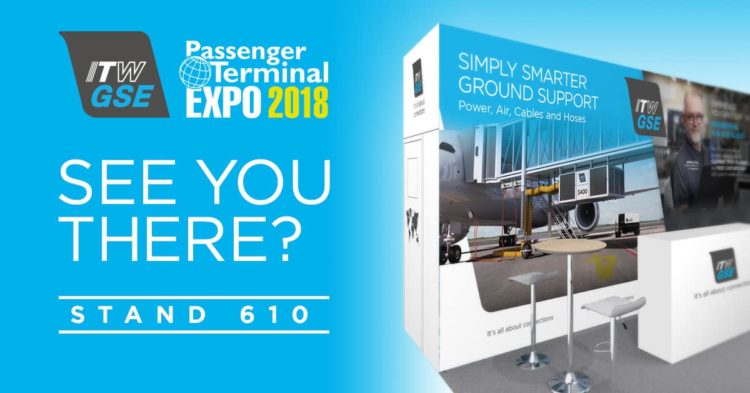 Join us during the Passenger Terminal Expo in Stockholm 20-22 March.
Free entry click here
Learn more about the advantages of the ITW GSE common design platform and about our new battery powered GPU. A true GSE industry braking piece of equipment.
The venue  takes place at the Stockholm Exhibition Centre "Stockholmsmässan" located within easy reach of the city centre. Getting there is therefore easy!