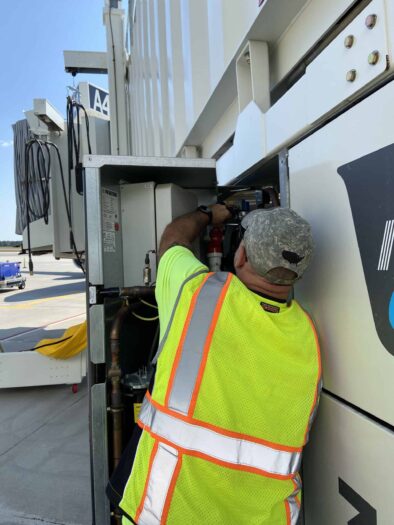 Service and commissioning during Covid-19
Over the last 8 months, we have all had to change the way we work as a result of the Covid pandemic, especially regarding our service and commission.  Initially, with the first lockdown, travel to customer sites was not possible. So the Customer Support teams in Odense, Palmetto, Dubai and Singapore stepped up to this challenge and supported our customers with online tech support and training, in many cases this was done seamlessly from their own homes in temporary offices.
As restrictions started to reduce in June, we were again able to start deploying to customer sites.  In order to ensure we keep our teams and our customers safe, we introduced a robust travel policy and risk assessment process that we rigorously go through before every deployment.
To date we have conducted just under a 100 field service trips during the pandemic across Europe and the USA. Here's to the Service and Support Teams!
As we see new lockdowns and restrictions introduced across the world, there will be locations that we are still unable to travel too, but please be assured that we can still support you by email, phone or even video, just reach out to us if you need support for your GSE.
Contact information – Americas (North + South):
Tel: (+1) 941 721 1000
E-mail: support@itwgse.us
Contact information – Out of Americas:
Tel: (+45) 63 18 60 00
E-mail: support@itwgse.com
Our key priority during this pandemic has been to protect the health and support the well-being of our ITWGSE colleagues; and to continue to serve our customers with excellence.