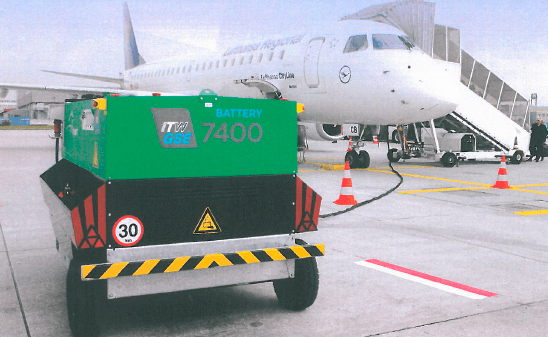 Editor Tom Allett reports on Frankfurt Airport's increasing use of electrical power in the June 2019 edition of Airports International. In the article, Boris Weber, Project Manager for Ground Services, mentions that a person from the ground handling team one day reported that a GPU wasn't working..
Actually it was working, but the ground handler had not realised that it was a battery unit. It did neither make the noise nor emitted the fumes that a diesel unit would have done.
Isn't that promising for all those ground handlers that each and every day are exposed to noise and exhaust fumes in excess??? We think so.
As previous news shows, Frankfurt Airport is a front runner when it comes to green initiatives. Already in 2008/2009 they started out and ever since they have been  eager to get battery driven ground support equipment – even before a product was on the market. Boris Weber explains that Fraport often has had to approach manufacturers and ask them to build this or that equipment. It therefore was natural for Fraport to buy some of the very first battery driven GPUs from ITW GSE that has now been in operation since the Autumn of 2018.
If you have not yet had the chance to read the very informative article by Tom Allett, you  may find it here.