Recenctly, we had the pleasure of receiving 3 young technicians from Israeli Airport Authorities who attended a training course at the ITW GSE AXA Power premises.
Amir, Lidor and Yaron are all working as technical support staff in Tel Aviv airport which currently has a capacity of 12 mio. passengers rising to 16 mio. shortly. Approx. 56 pcs of AXA units are in service at the airport and they all work hard since the climate constantly changes from hot to cold and back again depending whether it is day-or night time. In case of break-down of a unit, it is a matter of some 30 minutes before the unit is up and running again due to the "assisted trouble-shooting" – and to the airport having the right spares on stock.
It was the first stay in Denmark for all 3, and we took the opportunity to inquire about their view on Denmark and the Danes. First of all, the Group was very surprised about the quiet atmosphere whereever they went around. Also, they found the Danes very friendly and smiling – and biking all over. Indeed a good place to be was the conclusion which is well in line with numerous surveys telling that Denmark is ranking high when it comes to being a happy country.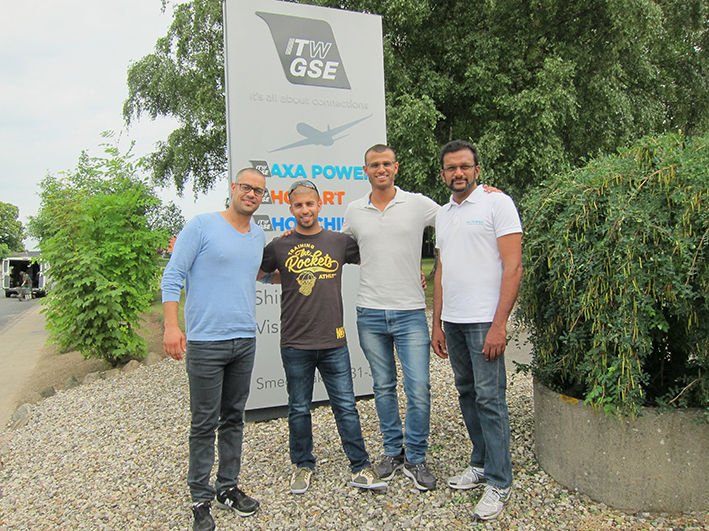 Photo showing from left to right:
Amir Shahar, Lidor Ram, Yaron Nagar (all Israeli Airport Authorities) and Jeyalingam (ITW GSE AXA Power)