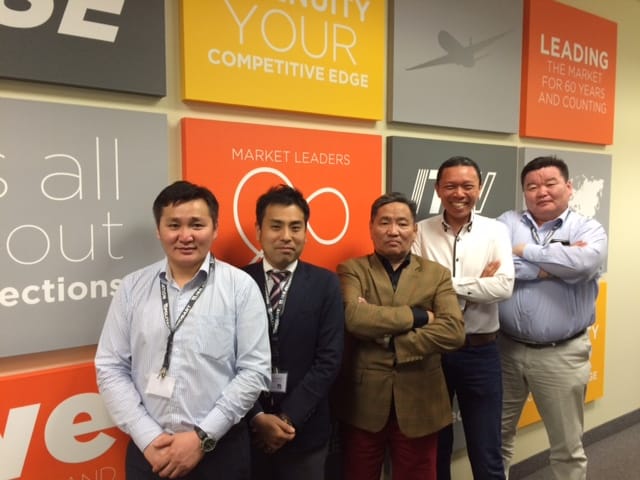 Ulaanbaatar International Airport
ITW GSE Americas was pleased to welcome delegates from the Ulaanbaatar International Airport Project in Mongolia and the representative from Itochu Aviation Co in Japan. The Factory Acceptance Test was performed and successfully completed on the Hobart 4400, purchased for the new airport under construction. Plans are for additional units as the construction progresses. We were pleased to host our guests from Mongolia and Japan and look forward to future FAT's here at the factory!
Shown in photo (L to R):
Mr Batzorig Natsagdorj, Aerodrome Engineer, New Ulaanbaatar International Aiport; Taro Tsumagari, Program Manager, Itochu Aviation Co., LTD; Mr Tsoodol Lkhasran, General Manager, ACH Holding LLC;  Phua Kia How, General Manager, ITW GSE Asia Pacific; Mr Bat Gurdorj, Project Manager, New Ulaanbaatar International Aiport.