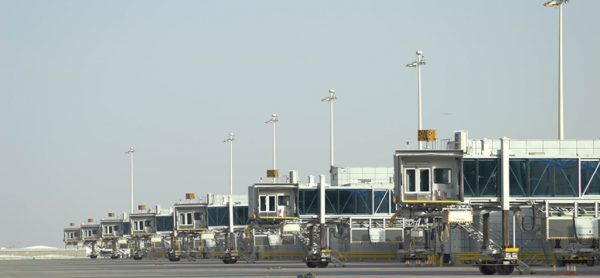 We are honoured to announce today's executive visit at ITW GSE's Odense facility from the leading contractor SATCO, Saudi Arabia
From 2013 till today our 2 companies have carried out several successful projects. Regarding the manufacture, installation and operation of 400 Hz Ground Power and Preconditioned Air for aircraft in Saudi. The projects include 85 pcs of 400 Hz GPUs and 47 pcs of PCAs providing power and air for aircraft parking positions.
Mr. Malek A. Antabi, Chairman/CEO & Mr. Jose C. Jamhouri, Senior Vice President, Airports Systems Division see great opportunities in the years to come for the Aviation Industry in Saudi Arabia.
Wishing SATCO continued success!