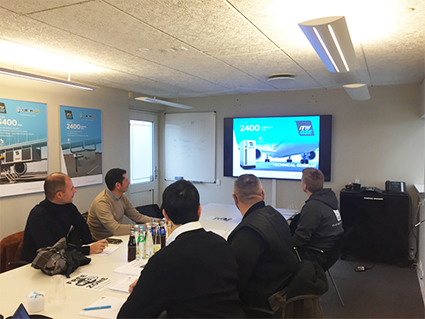 For the past couple of days, we have had the pleasure of sharing product knowledge with 4 gentlemen from Rome Fiumicino Airport.
ADR (Aeroporti di Roma), awarded best airport 2018 by Airport's Council International, has used ITW GSE  equipment more than 20 years. All in all, Fiumicino airport has around 100 units  in operation:  400 Hz Ground Power Units, Pre-Conditioned Air Units and cable retrievers. And according to the visitors, the units are very easy when it comes to service and repair.
After finishing the training sessions, the group told that they had learned a lot of new things that enable them to better perform service and repair of the airports' ITW GSE units. And with a glimpse in his eyes, one participant told that Service and Commissioning Engineer René Vang Soerensen had even revealed a number of small secrets during the training. What those are will remain a secret, but surely they will ease the future job of the group!
Thanks to all of you for coming to Denmark – and thanks to René for the good job.
Did you know that Aeroporti di Roma got more important awards last year
4 Star Airport ( SKYTRAX )
World most improved Airport – 2018 (SKYTRAX)
Airport Service Quality Award (ASQ)
Also, ADR is the best Airport 2018 with an Airport Carbon Accreditated 3+ airport that  has already taken steps towards a greener environment including  reduction of carbon emissions.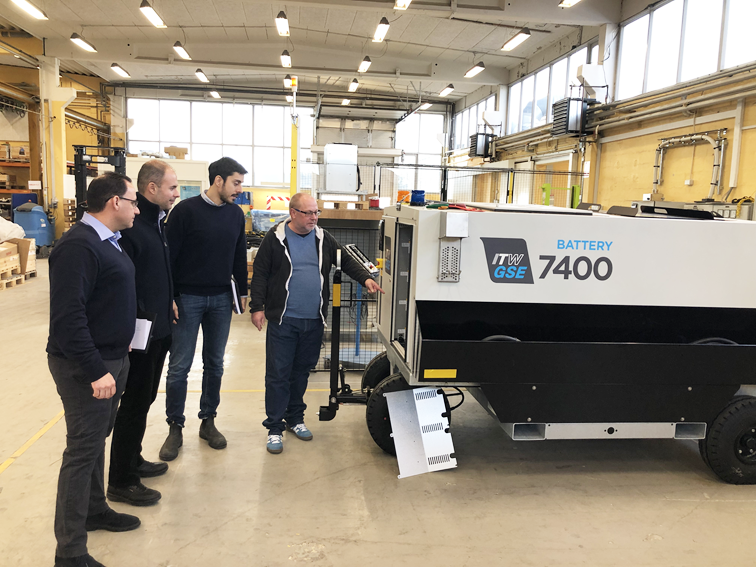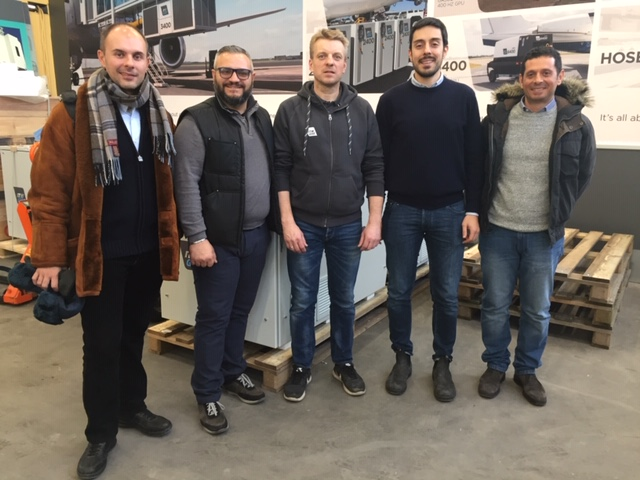 Photo of the group incl. René Vang Soerensen in the middle
Ing. Luigi Buttari – Maintenance and Operation Manager – Gate equipment.
Ing. Simone Santini – Operations Manager – Electro mechanical equipment.
Sig. Maurizio Bottoni – Maintenance technician
Sig. Cristian Saponaro – Maintenance technician