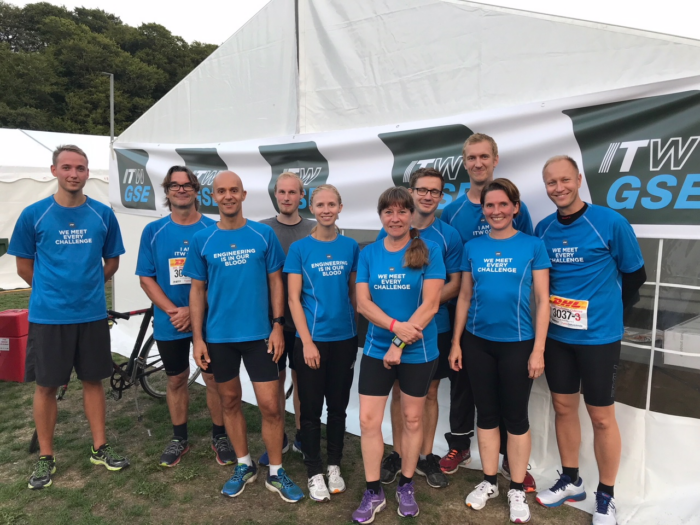 Last Thursday evening, 10 ITW GSE Employees attended a 25 km relay race in Odense. The DHL race is the second largest exercise event at the island of Funen with more than 17.000 participants.
The ITW team ran as fast as they could, despite the lack of training during the summer holidays, and managed to cross the finishing line after 1.59.55! We thereby achieved a 31. and a 34. position, only 33 min. after the winner!
The two teams are ready to improve the performance to obtain an even better result next year !
We Meet Every Challenge