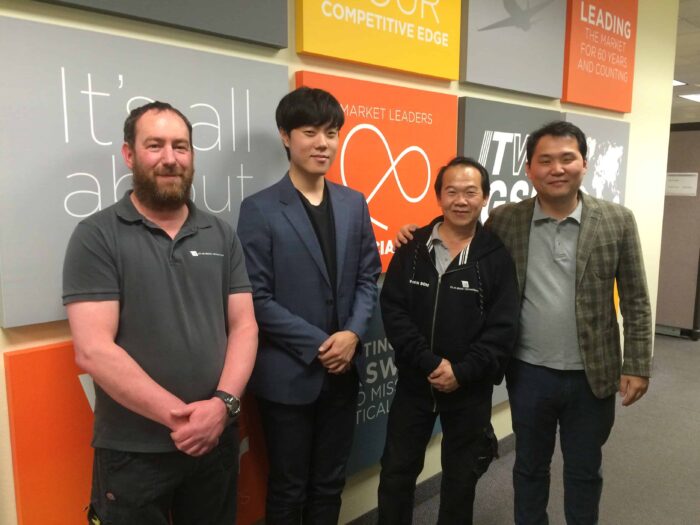 Our Technical Support Group hosted representatives from our Korean agent, WIN-US and our own technicians from the Asia Pacific and UK offices for product training on the new engine drive line, the Hobart 4400 series and the J&B Aviation products.
Pictured from left to right are:
Andy Bobbins, ITW GSE UK; Young Song, WIN-US, Korea; Patrick Soh, ITW GSE AP; Brett Park, WIN-US, Korea.
It was great to have you all here!