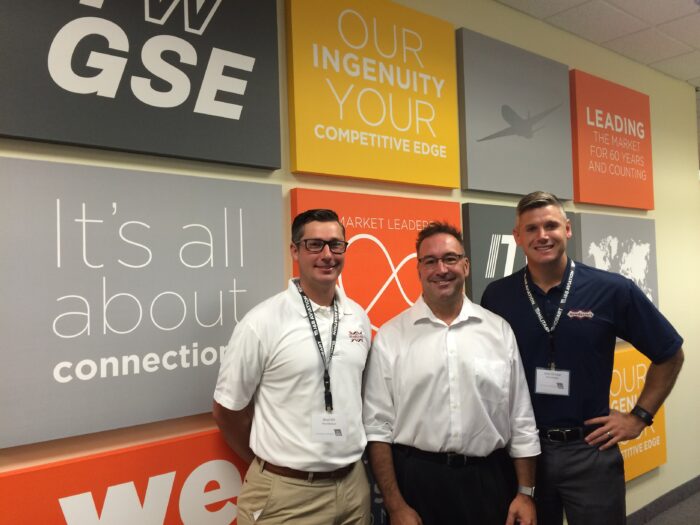 J&B Aviation in Palmetto was pleased to host representatives from WireMasters at our facility. Our visitors traveled from Tennessee to tour the plant and discuss upcoming projects with J&B Aviation.
Pictured from left to right:
Brad Hill, HR/Public Relations, WireMasters
David Janis, Director of Sales/Operations, ITW GSE J&B Aviation
Josh McGee, Account Executive, WireMasters
Thank you for coming to visit WireMasters!