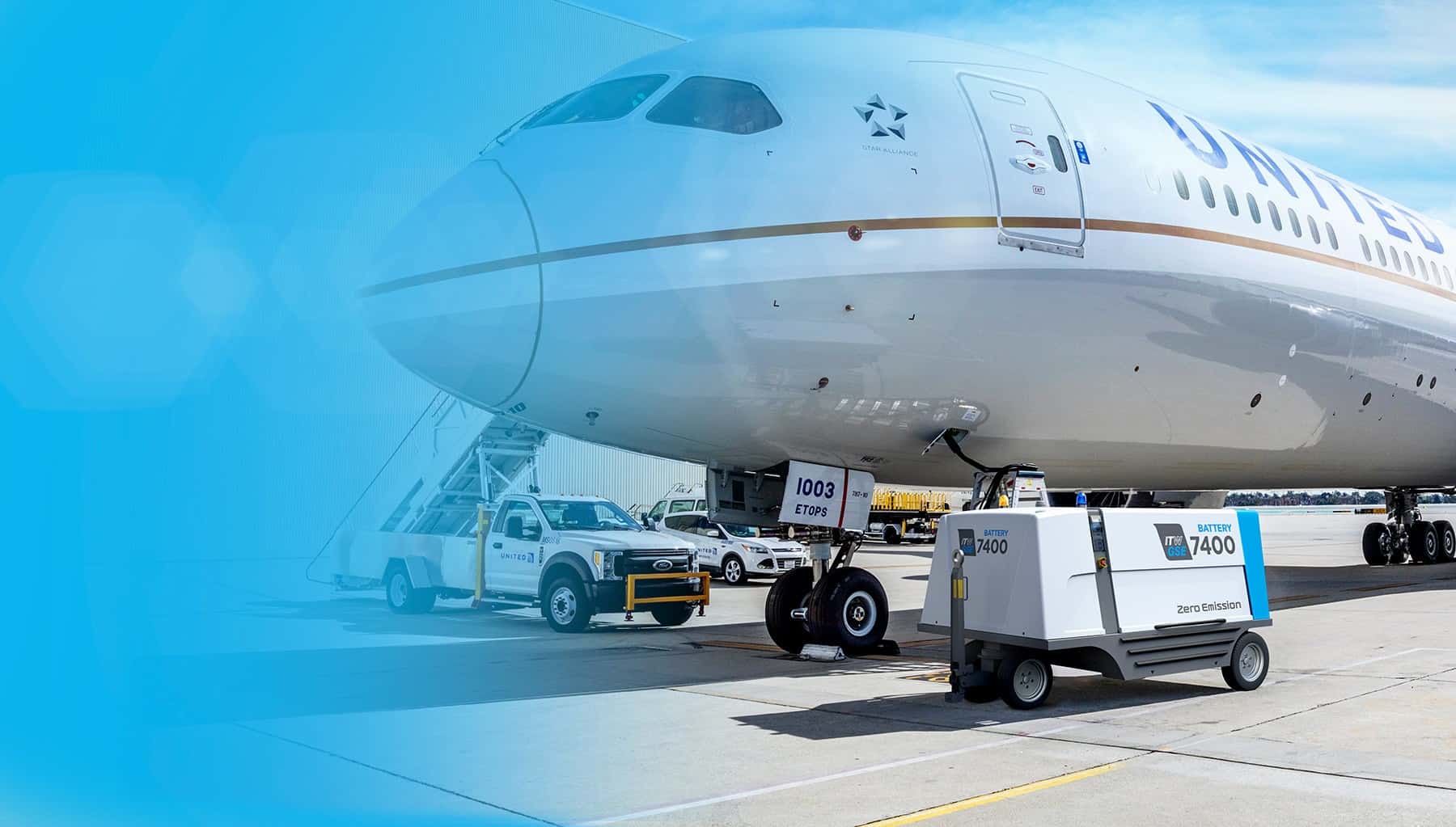 Testimonials - 7400 eGPU
About the ITW GSE 7400 battery driven ground power unit.
User experience at your service!
While looking for a new ground support unit, it is nice to get advice from peers who have already tried a unit.
Therefore, we hereby provide you some customer testimonials. Enjoy!
Testimonial from BAE System
Why the military is using electrical equipment
What do you think you will be saving...:
"The CO2, the NOx, the fumes, the noise and obviously the saving of fossil fuels that would normally be transported to station."
Max Waldron
Service Delivery AGE at BAE Systems
Jan/2023
Testimonial from Airport Development Group
Environmental benefits of Darwin International Airport
ADG have been an early adopter of sustainable practices, as we aim to achieve net zero emissions by 2030.
Environment & Sustainability Manager Nick Fewster shares some of the environmental benefits of Darwin International Airport aerobridge and apron upgrades.
May/2022
Testimonial from United Airlines
Keeps the ramp environment cleaner
"Besides the large-scale issues regarding environmental footprint, electric GSE like the 7400 helps keep the ramp environment cleaner, and therefore keeps the cabin environment cleaner".
Tim Fox 
Facilities Engineering and Maintenance Projects Manager
United Airlines
Nov/2021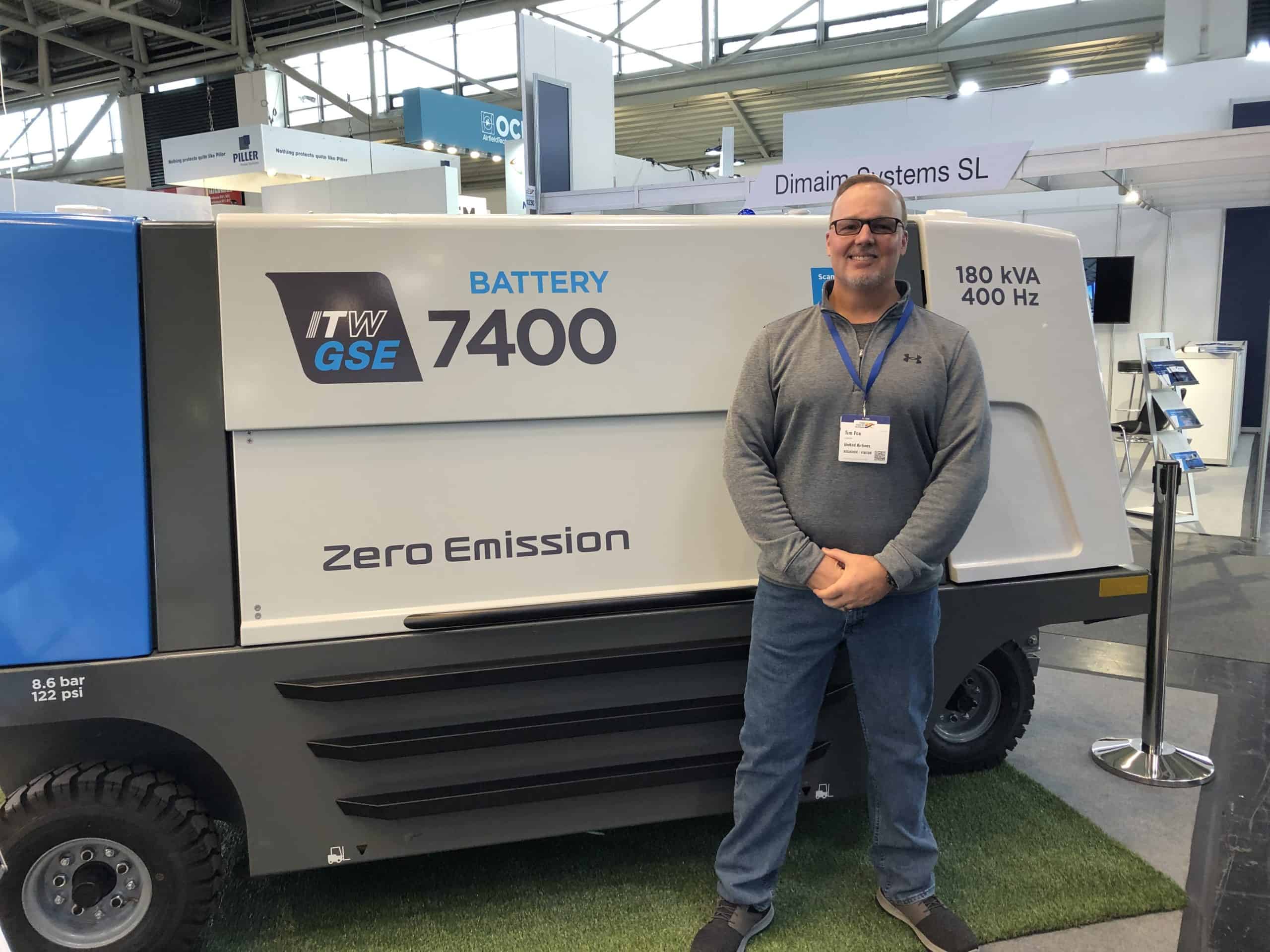 Testimonial from TAG Maintenance Services
First eGPU to European Business Aviation
"We put ITW's eGPU through extensive trials and were extremely impressed by its efficiency and versatility. The unit can perform several turnarounds before it needs recharging and its quietness and pollution-free operation make it popular among employees and operators alike".
Cyrille Pillet
Vice President
Maintenance Operations
TAG Maintenance Services
Nov/2021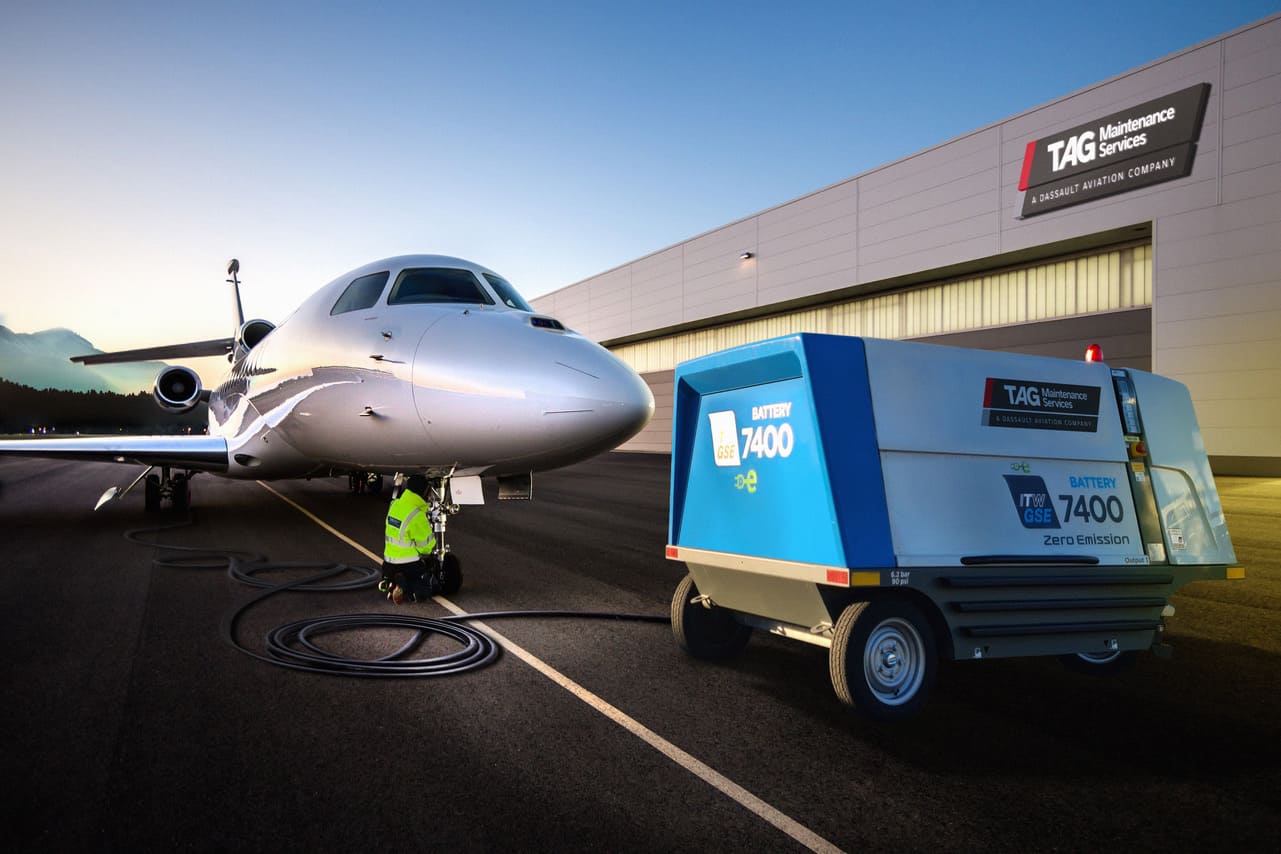 Testimonial from TOP GSE
TOP GSE recommends the ITW GSE 7400 eGPU during FAT
During a FAT at our Danish facilities in December 2019, TOP GSE tested the battery driven eGPU and come to the conclusion to buy and recommend the unit.
TOP GSE is hereby first-mover on the Spanish market in regards to commissioning a battery driven ground power unit in the Spanish ground handling operations.
We are please to introduce you to Mateo Salamanca Sanchez, Director General TOP GSE:
/December, 2019
Testimonial from Viggo Service Enablers
Using the eGPU
Viggo Service Enablers has tried and tested the ITW GSE 7400 eGPU in Eindhoven Airport, The Netherlands.
Business Development Manager at Viggo Service Enablers, Jelmer Melissen, states: "The 7400 unit is very easy to operate by means of the display. This reduces the training time for operators."
Quality and Safety Manager at Viggo Service Enablers, Wout Ruijs, states: "The eGPU provides a better work environment for the staff, aircrew, and passengers than a combustion engine. Another benefit is the silence".
/June, 2019
The testimonial from RATE Australia Pty. Ltd.
Brisbane Airport goes green with the ITW GSE 7400 eGPU!
All over the world we see initiatives to improve the environment, and Brisbane Airport is yet another great example.
In this video testimonial, you see Peter Reidy from RATE Australia Pty. Ltd., who came to Denmark to test the eGPU before it went off to Brisbane Airport.
/November, 2018.