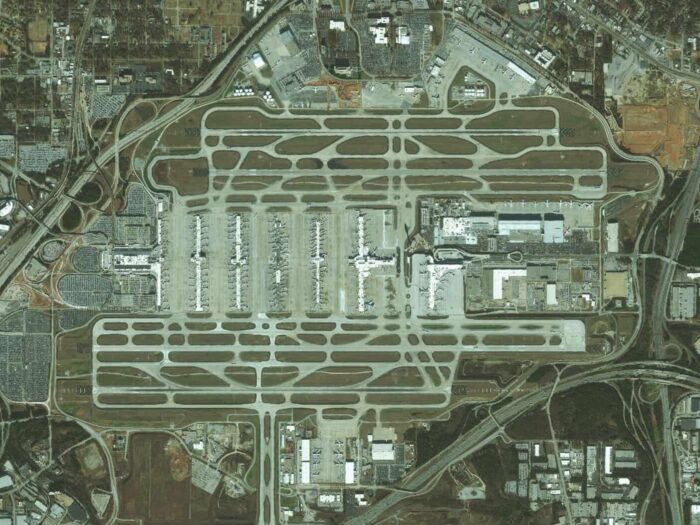 With the frequency of today's air travel, it is no surprise that airports are bulging at the seams. This was confirmed by the 2016 data for passenger count of the world's major airports, which was displayed in this May's issue of Passenger Terminal World magazine. With the rapidly expanding number of travelers, the airport and airline industry are finding the need to propel into a whole new technological era to properly service their customers.
Atlanta Hartsfield-Jackson International was pegged as the busiest airport in the world. The airport "was still the only one handling more than 100 million passengers per year," the magazine said.  Despite Atlanta being the only airport to claim that staggering statistic, there were other airports hot on its heels. Los Angeles International (LAX) and Dubai International were noted as the top two airports in 2016 to garner the most growth with 80.9m and 83.6m passengers, respectively. LAX rose two spots further than last year's charts, surpassing Chicago O'Hare and London Heathrow.
In one of our recent articles, we touched on some of the renovations being made at LAX to create choice experiences during travel. Dubai International is on the same trail. As one of the top two reported airports for the most growth – and also known as the busiest in the world for international traffic – Dubai is building a brand new facility at the south of the city to remedy the quantity overload. "Once completed, the Dubai World Central will be the world's biggest airport, with a capacity of approximately 240 million passengers a year…" the magazine informs.
To supplement and provide for the growth in traffic around the world, airports are launching towards technological trends to create more efficient and pleasant flying experiences. SITA (an air transport IT provider) said in "Passenger Terminal World Magazine" that one of the key progressions that will guide air transit into the future is the idea of self-service.
According to SITA, research points towards 100% self-serving airport procedures. "We envisage airports where human interaction is eliminated thanks to automated, self-service technology at every single step of the journey," Andrew O'Connor, vice president of SITA's airpot division, said in the magazine article. This self-help tactic will eliminate the basic operational processes and allow airport staff to focus on amplified customer experience.
Those mechanisms will be replaced with technology like artificial and business intelligence, which will consist of integrated systems and big data to help with predictions to create superior passenger traffic turnarounds. According to the magazine, self-service baggage drops will cut mishandling rates by 25% and save the industry US$3 billion. Furthermore, biometrics and centralized control centers will help manage increased passenger numbers, congestion and flight disruptions.
The airline industry has remained resilient to the influx of passengers flooding their terminals. 2017 is expected to be no exception.