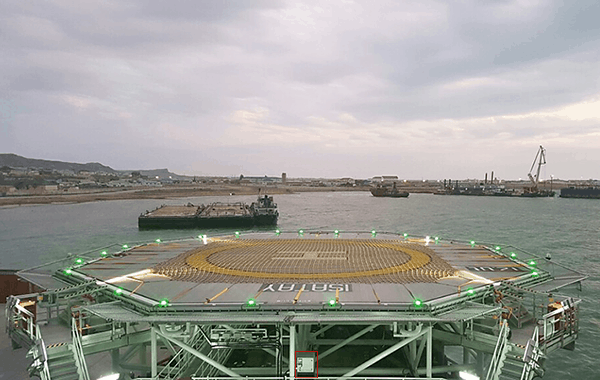 Our Russian distributor AEGE has commissioned the first AXA 1400 in use on a helideck. The unit is small and handy and it almost disappears on the helideck – but it is there – inside the red circle.
The unit was sold to company Wagenborg 102 in Kazakhstan.
More information on the AXA 1400 unit
Recently the ice classed barge 'Wagenborg 102' left the Caspian port of Bautino to support the dredging activities of Van Oord in the Prorva Channel. In order to comply with Van Oord and their clients standards a helideck was installed on 'Wagenborg 102'.