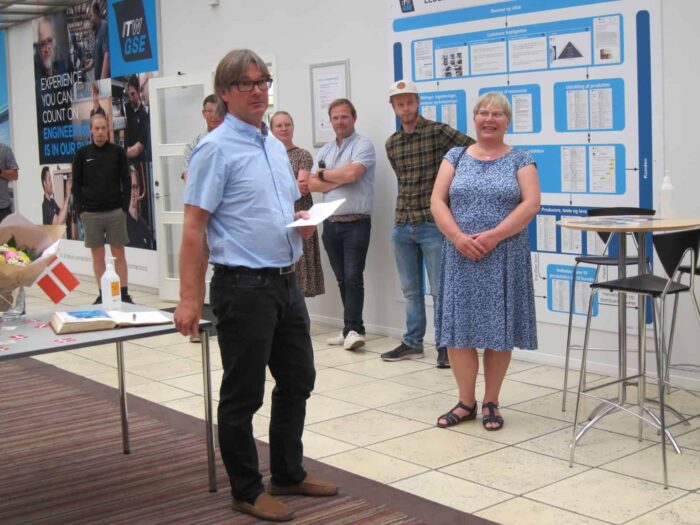 To honor and celebrate Karin, Henrik Olsson our Vice President – General Manager, gave a speech, focusing on Karin's contributions in the Finance department and the major changes happening to the company the last 40 year – which are quite some!
Henrik enjoys fun facts, and here's a good one for you:
Do you know how many years of experience we have at ITW GSE all together?
1264 years if we put all our experience together! That's experience you can count on ?