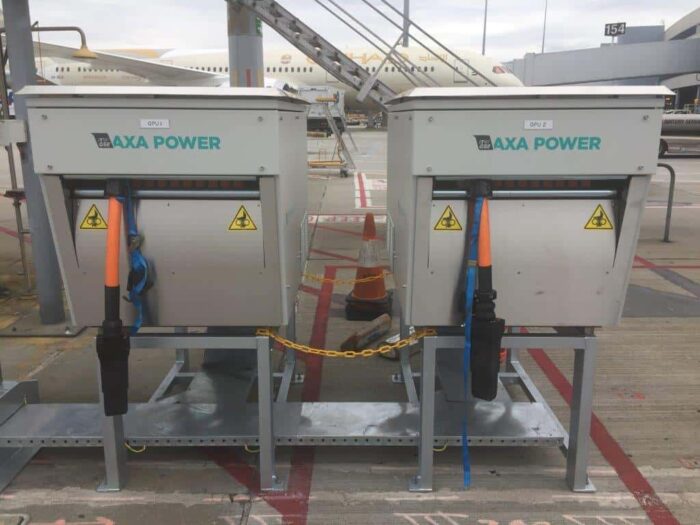 When it comes to connections it was today confirmed by RATE, our Australian distributor. RATE has delivered quite some of ITW GSEs equipment to Perth Airport over the years. PCAs and Power Coils among others. They have an onsite presence and do  maintain all of the ITW GSE equipment plus the aerobridges and the VDGS.
Because of the good service and the on-site presence. RATE recently was awarded the contract of installing some 2400 Power Coils in Perth. Units that will be servicing B787 aircraft for a number of international carriers.
Due to the fixed "T"head types of aerobridge in use in Perth, the airport elected to go for ground mounted Power Coils in the initial phase. A smart solution as the Power Coils can easily be retrofitted, should the airport decide to replace the T-head bridges by apron drive style PBBs.
The Power Coil installation also included a billing system so that the airport can utilize a user pay system for power consumption.  Except from the Power Coils, RATE designed and installed all components, distribution cabinet, billing system and 50Hz cabling.
It is indeed all about connections.