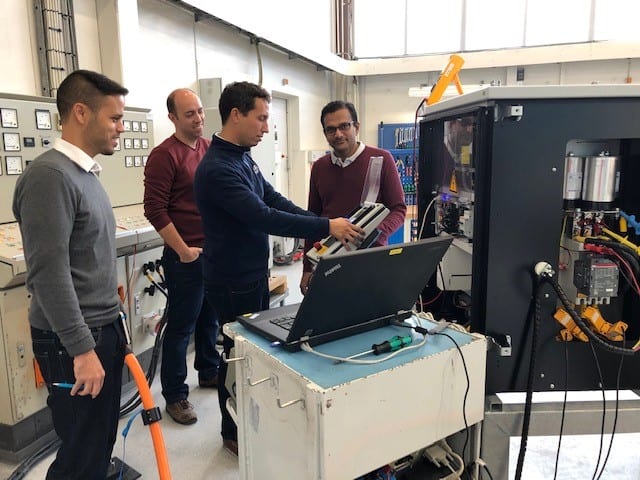 It's all about connections – this payoff of ours could not be more appropriate with today's visitors – Faro Airport!!
Faro Airport has indeed been a loyal customer since they bought the first GPU from us back in the 90's  and we are please to have them back for the factory acceptance test of their new Power Coils.
The ITW GSE 400 Hz power units delivered back in 2001 are still working to the airport's satisfaction though, but unfortunately, some external equipment is no longer up to speed. Therefore, Faro Airport has decided to  upgrade the old solution to ITW GSE Power Coils which are easy to use and at the same time protect the expensive aircraft cables. The old units may well find a new role as back-ups.
Sotecnica will be in charge of the installation and commissioning of the new equipment, and therefore they are here today to witness the test together with ANA (Aeroportos de Portugal).