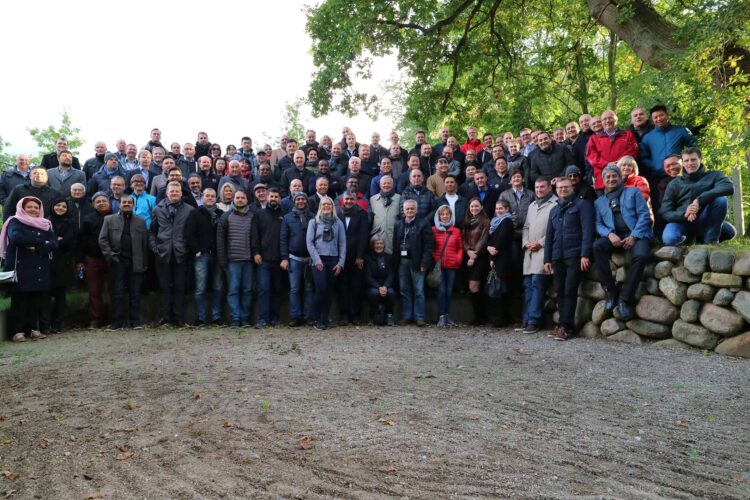 On 4.-6. October, ITW GSE International hosted an innovation seminar at our manufacturing premises in Odense Denmark. All in all, 104 persons from 38 countries participated in the seminar where they heard Vice President / General Manager Henrik Olsson touch base on future product opportunities and Vice President, Sales & Marketing Poul Elvstrøm's vision of the market development towards 2035. Also the sales staff brought the audience up-to-date with product novelties.
Much attention was given to the most visible proof of ITW GSE's innovative initiative – namely the common user interface that has been part of all products for the past 2 years. This common interface makes it extremely easy for airport staff to switch from one ITW GSE product to another as the icon based display is as simple to use as your smart phone or tablet. Another ITW GSE feature, is the possibility of up-and downloading software via a USB pin.
BUT… the audience did not only sit listening on their chairs. There also was time for net-working, fun and a visit at the factory. One of the spectacular moments was a guided tour through the Funen Village – a museum with houses as the looked at the time of Hans Christian Andersen. Before the visit started, we did this very nice photo of all participants.
Thanks to everybody participating and making this Innovation Seminar such a great experience!
The ITW GSE Staff