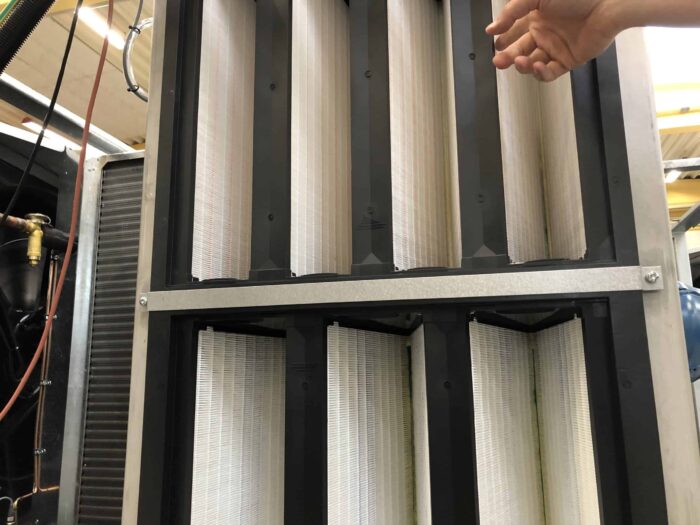 Thanks to the modular design, it is now possible to improve the air quality, simply by changing the intake filters. 
To provide safer and better passenger comfort, a customer asked for help to improve the quality of the air blown into the aircraft cabin from the ITW GSE 3400 pre-conditioned air unit.
After researching and testing, we found another filter that increases the efficiency from 60-80% to 90-95%!
The new F8 (MERV 14) filter fits exactly where the old M6 (MERV 12) filter sits which makes the swop easy.
You see the difference between the standard filter and the new filter below: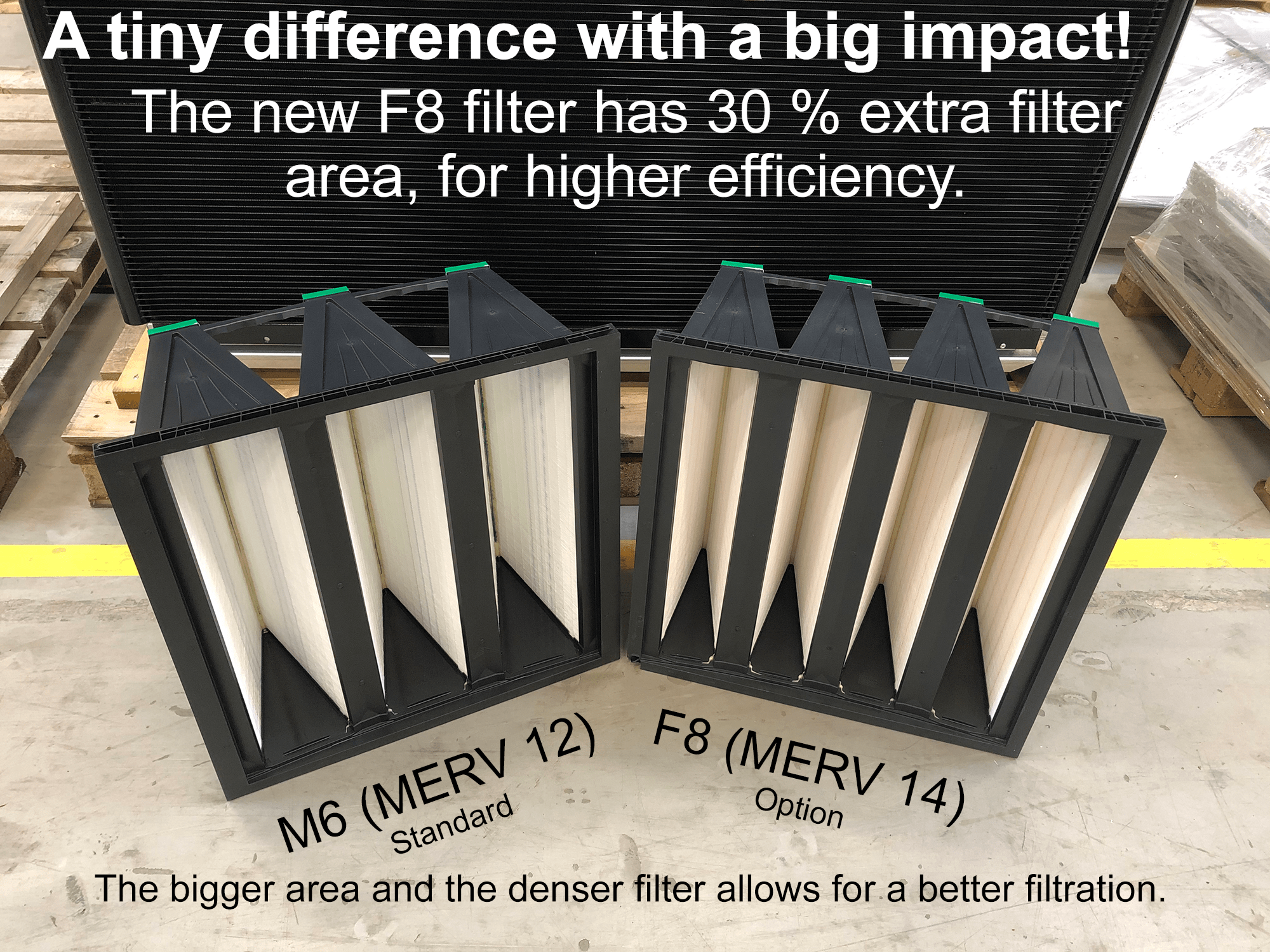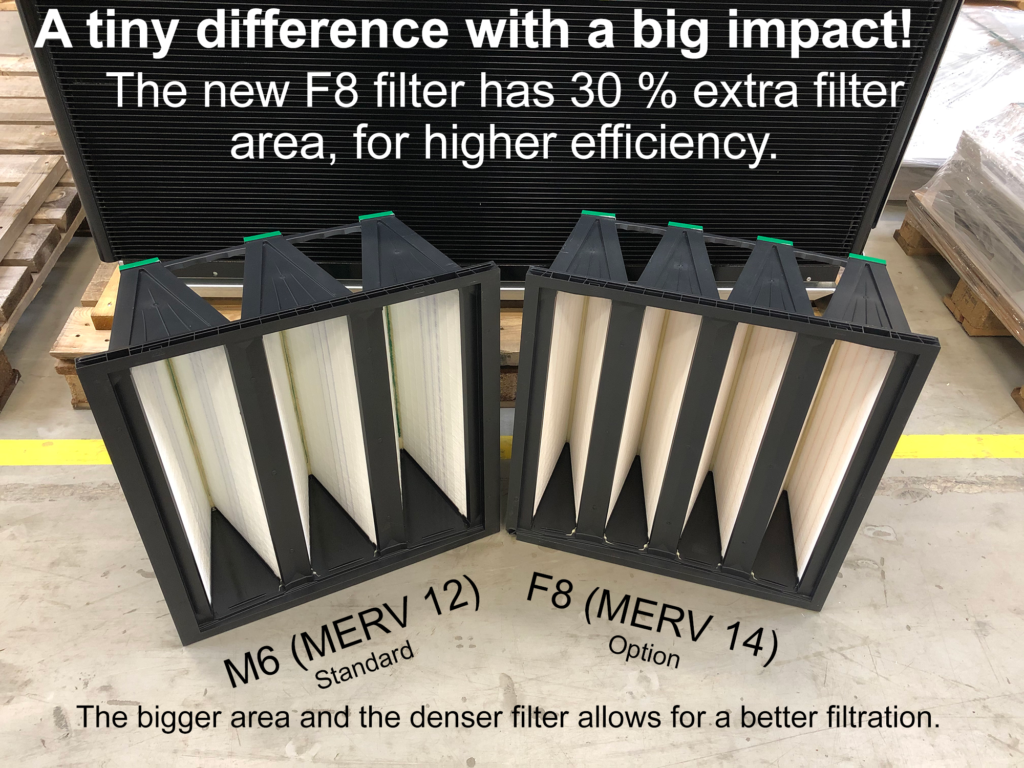 For exchanging to cleaner filters, simply contact us, asking for spare part FA11838 (in Americas) or AM5013 (outside Americas).