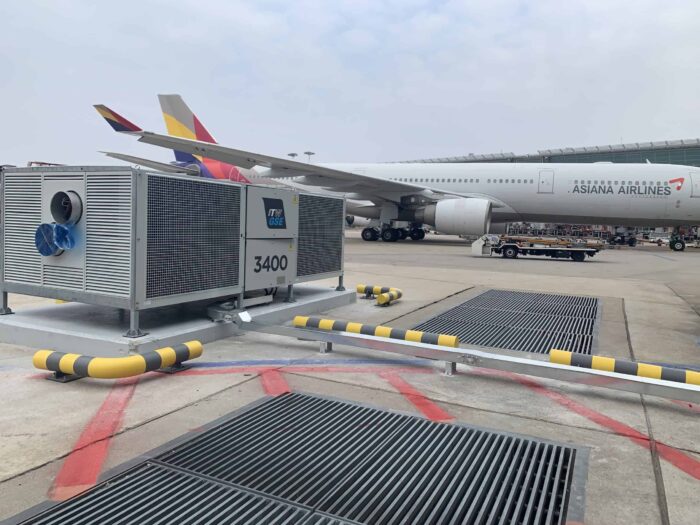 Korea Incheon International Airport aims to become a globally leading low-carbon/ECO-friendly airport and in their efforts to reach their target, they have installed 8 new ITW GSE 3400 PCAs on T1.
The ITW GSE 3400 PCA units were e.g. chosen as the VFD system leads to a big reduction on energy costs and CO2 emissions.
After months of hard work on installation, commissioning, and testing, we are excited to show that ITW GSE PCA 3400 standing proud on ground at Korea Incheon International Airport!
The final testing was carried out as a virtual Factory Acceptance Test (vFAT), which you see in the photos:
Live stream from many camera, a well equipped climate chamber, and colleagues to carry out the test and to inform the client.