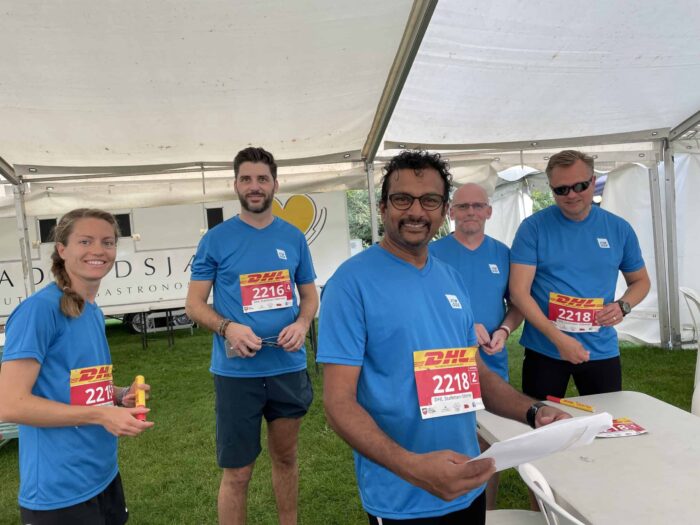 Yesterday evening, we had the pleasure of participating in the Danish DHL Relay – and what a success in so many aspects!
Reconnecting with team members from overseas is priceless and it was wonderful to feel the strong sense of belonging.
Some of us have not seen each other for more than 18 months, so the opportunity to gather up at a social and face-to-face event was much welcome!
The sporting results is a side benefit and for some, it's fun to have the mockery right until our next race!
We meet every challenge!